07 Oct

Open House Recap

Last Friday we had our 65th Anniversary Open House at our shop in Eldersburg. We're happy to say that it went great, even with the non-stop rain! We made over 120 custom street signs for our guests and gave out 16 door prizes, with the grand prize being 2 Raven's tickets that went to Doug from Washington County Highway.

Along with giveaways, we had fun activities such as a photo booth and a mock casino that included blackjack, roulette, craps, and a big money wheel. You could then turn in your winnings from the casino for additional raffle tickets to increase your odds at winning a door prize. We also had delicious breakfast and lunch from Salerno's Restaurant & Catering for everyone to enjoy. Throughout the day there were many live demonstrations that our guests could watch including:

– 3M Vehicle Tinting

– 3M Vehicle Wrapping

– 3M Diamond Grade Chevron Installation

– Screen Printing

– CNC Routing

– Digital Printing

The vehicle we used for the wrapping demonstration was a minivan from the Westminster Rescue Mission. This non-profit organization dedicates their time to helping the men in our community who battle various addictions. We donated our time and supplies to wrap their vehicle in hopes that the wrap can help spread the word.

The reason we hold this event every few years is to show our appreciation to our spectacular customers. Our customers are the reason we are still going strong after 65 years! It also gives our customers the chance to see how we fabricate and manufacture different types of signage.

We want to thank everyone that made this celebration possible! Special thanks go out to our vendors that exhibited, Rusty from Ennis-Flint, Tom from Impact Recovery, Jordan from Daktronics, Chris from 3M Traffic Safety, and Marian from Energy Products Distribution. See everyone again in 5 years!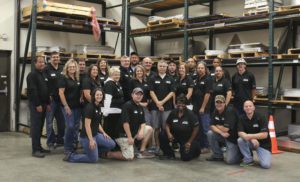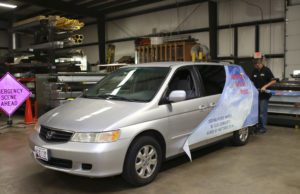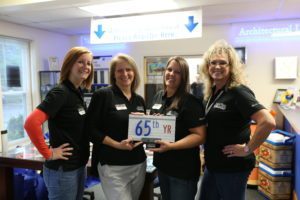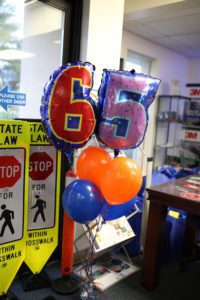 To view more photos from the event follow this link: Open House Photos