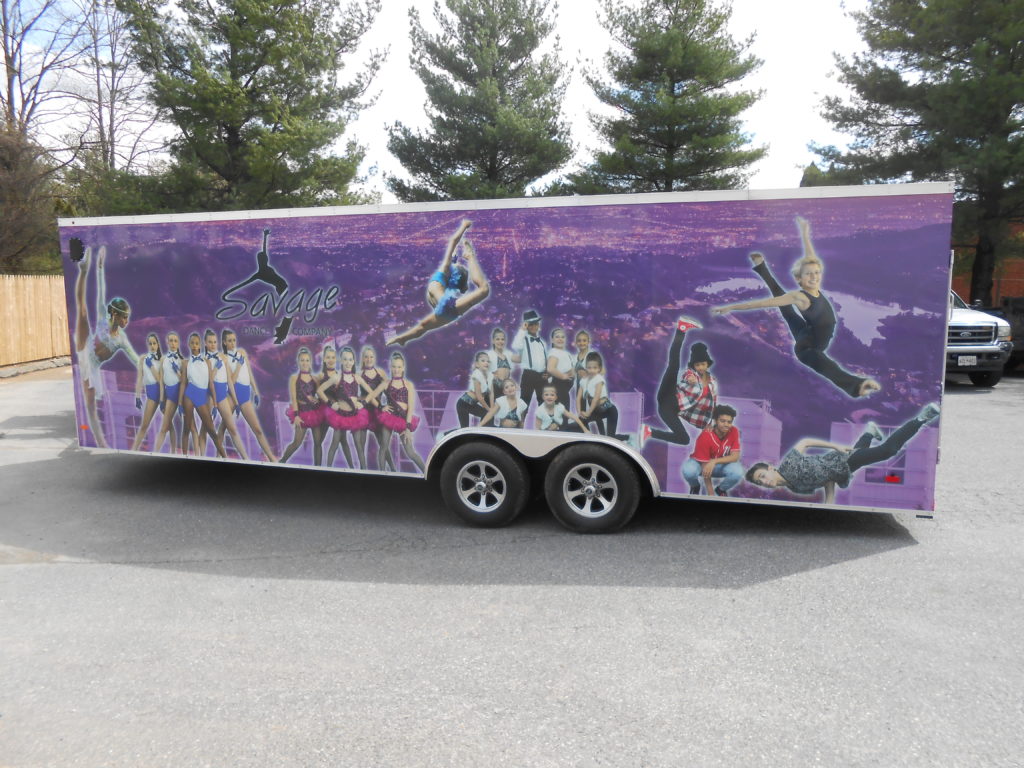 06 Jul

Savage Dance Company | Local Business Spotlight – July | Shannon-Baum Signs
Savage Dance Company | Local Business Spotlight
Savage Dance Company is a dance studio located in Eldersburg, Maryland. Nichole and Gregory Savage opened their business in 2002 in a small 2,300 square foot studio located along Liberty road. In just a few short years they outgrew that space, made two more moves and ended up in their current 8,000 square foot location on Competitive Goals Drive. Savage Dance Company has been named one of the top 29 dance studios in the US by Dance Spirit and Dance Teacher magazines. Today Savage Dance Company works with over 500 dance students a week. They have had many successful students perform with famous artists such as Usher, Beyonce, Chris Brown, Mariah Carey, Gloria Estefan and Nick Gonzalez. Some of their students can also be seen on past episodes of "America's Got Talent" and "So You Think You Can Dance." We are honored to be next door to such a successful dance studio! For more information about Savage Dance Company visit their website http://www.savagedance.net.
Shannon-Baum Signs has worked with Savage Dance Company on a variety of products including a trailer wrap, decals, retractable banners, signs and wall graphics. One of our biggest projects with them was the wrap on their 13ft trailer. We designed and wrapped their trailer for them last year in 2016. With this trailer being so large it was the perfect canvas for a wrap. Now, instead of hauling around a plain trailer, they bring along a mobile billboard to all of their events to get even more exposure.
Some smaller projects we have worked with them on include wall graphics in their studio and small decals. Wall graphics can not only increase your brand recognition, but also bring some life into your space. We always enjoy working with Savage on any product that they need!
Savage Dance Company is a very successful dance studio that has a lot to offer to dancers across the state of Maryland. With classes for both children and adults, it is never too late to learn to dance!