28 Dec

2016 Wrap Up

As 2016 comes to a close, it is time to look back on the year and revisit some of the highlights. 2016 was our 66th year in business and it definitely did not disappoint! We continue to strive to be the best we can be and serve our customers to the best of our ability.

In order to continue to grow, we need to constantly be looking for ways to improve our products and services. This year, to do just that, we added two new major pieces of machinery to our lineup. The first was a 13' Primeline Power Squaring Shear. This new shear allows us to cut larger pieces of aluminum at a faster speed. The second addition was a HP Latex 365 printer. This new printer not only speeds up our printing process, but also gives us the ability to print directly on new mediums such as 3M High Intensity sheeting. Both additions have benefitted our work process, and we can't wait to see what they will be able to do for us this year!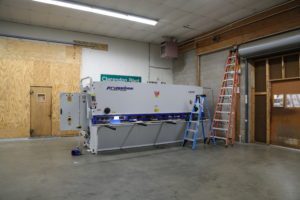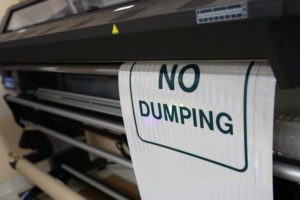 Along with our new machinery, we also added two new services to our business. The first of those built onto our existing automotive window tinting service. We now offer residential and commercial window tinting. This service helps keep buildings cool in the heat, while also protecting carpet and furniture from fading in harsh sunlight. Our second new service we started in 2016 is our Etsy shop! This shop features some of our creative projects and gifts, such as bottle cap displays, bottle openers, outdoor decorations, and much more. Since we started in our shop in July we have had 46 orders! Throughout 2017 we will be adding even more products to the shop.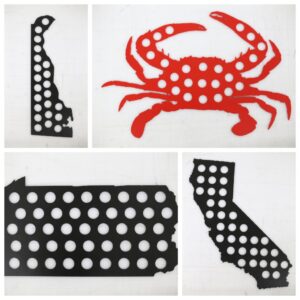 Something else that we find important to our growth as a business is participating in events outside of our doors. This year we exhibited at…
The Maryland Quality Initiative Conference
Sykesville's IceFest & Fall Festival
The South Carroll Business Association Expo
Maryland Municipal League Conference
Carroll County Craft Beer Festival
It is always an honor to be a part of these events; we look forward to revisiting them again in 2017!
As for 2016, it was a great year full of improvements and innovation, but we are ready to see what 2017 holds for the future of Shannon-Baum Signs! Thank you to everyone who has supported us; we look forward to serving you and your business in the coming year. Happy New Year!