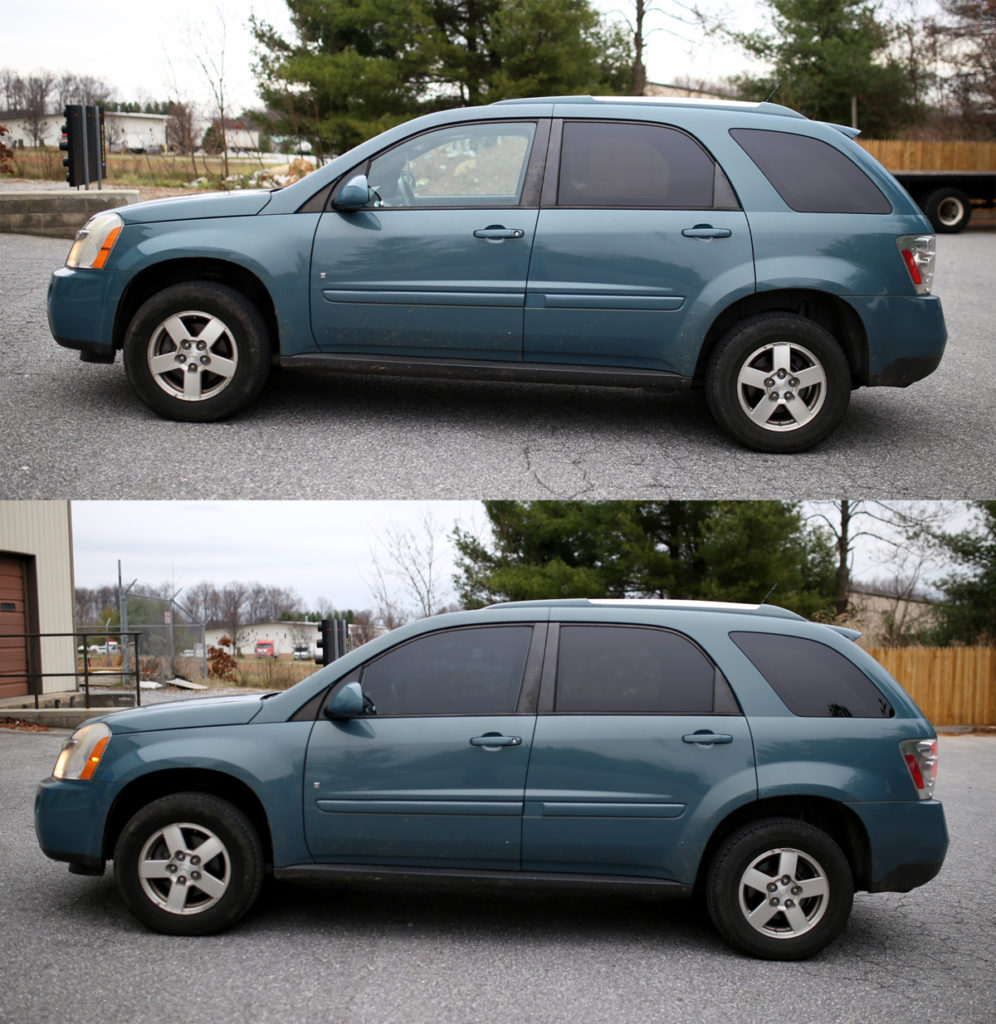 27 Apr

Factory Window Tint vs. Aftermarket Window Tint | Shannon-Baum Signs
Factory Tint Vs. Aftermarket Tint
Have you ever wondered what the deal is with factory tint? Is it the same as aftermarket tint? Does it keep out the same amount of light and heat? Well, we are here to answer those questions for you! Shannon-Baum Tint is one of few authorized dealers and installers of 3M window tint in Maryland. We have dealt with factory tint on a number of occasions and would like to educate you on what can be done with it.

First off, what is it? Factory tint is simply tinted glass. Unlike aftermarket tint which is a film that is applied to the inside of the window, factory tint is a pigment inside of the glass. This tint cannot be removed or directly altered. The typical visual light transmission (VLT) of the glass is 15-26%. Factory tint can be found on the rear windows of most new SUVs and trucks. The main goal of factory tint is to provide privacy for the vehicle's passengers.

Although factory tint may look similar to aftermarket tint, it most certainly is not the same. The tint may be dark, but it does not have the same benefits as aftermarket tint. Our 3M window tint blocks up to 99% of harmful ultraviolet rays from the sun, while factory tint blocks virtually none. Factory tint also does not block heat from entering the vehicle like our 3M automotive tint does. Our 3M tint actually increases air-conditioning efficiency and controls glare! So besides looks, factory tint has no real benefit to yourself or your passengers.

So, what can we do with factory tint? Our professional window tint technicians can either match your front windows with your factory tinted rear windows, or apply 3M tint to all windows and match the shade all the way around. Why would we apply 3M tint over factory tint? Shannon-Baum Signs would do this so you could have the benefits of our 3M window tint around your whole vehicle. This way your vehicle will stay cooler and be able to protect all passengers from harmful UV rays. But don't worry, a lighter tint can be used on the factory tinted windows so the appearance is not drastically altered. In fact, we have several window tint levels to meet your wants and needs. Visit our tint page to learn more about the different types of tint that we offer.

If you are interested in learning more about our tint or scheduling an appointment give our office a call at 410.781.4000. We look forward to working with you!
[ngg_images source="galleries" container_ids="25″ display_type="photocrati-nextgen_basic_imagebrowser" ajax_pagination="0″ ngg_triggers_display="never" is_ecommerce_enabled="0″ order_by="sortorder" order_direction="ASC" returns="included" maximum_entity_count="500″]