17 Jan

A La Mode | Local Business Spotlight | Shannon-Baum Signs

Each month in the year 2017 we will be highlighting a different local business in our new series called "Local Business Spotlight." Every business we spotlight will be a business that we have worked one-on-one with to help achieve their signage goals. This month's local business is A La Mode Boutique.

A La Mode Boutique is a family owned business with two locations in Sykesville and Ellicott City, Maryland. Owners, Amie and Chris McCaslin, opened the first location in 2011 on Main Street in Sykesville. Their second Ellicott City location then opened later in 2015. They carry a large variety of jewelry, handbags, eye wear, watches, gifts, and much more! Stop in and check them out the next time you're in the area!

Shannon-Baum Signs helped to shape this small business by creating exterior signage and wrapping their vehicle. We designed and constructed their exterior business sign at their original Ellicott City location. The sign was first routed out of ¾" thick Sintra. The face was then digitally printed in full color and laminated with UV protective glossy laminate, to help protect it from the elements. Along with creating this new sign, we also refurbished their existing sign at their Sykesville location. In order to do so, we uninstalled the sign, refaced it in our shop, and then reinstalled it.

When A La Mode decided to have their HHR wrapped we were there to help them along the way. We designed the partial wrap to fit their brand and then printed it on 3M material and carefully installed it. The end result is definitely an eye-catching mobile billboard!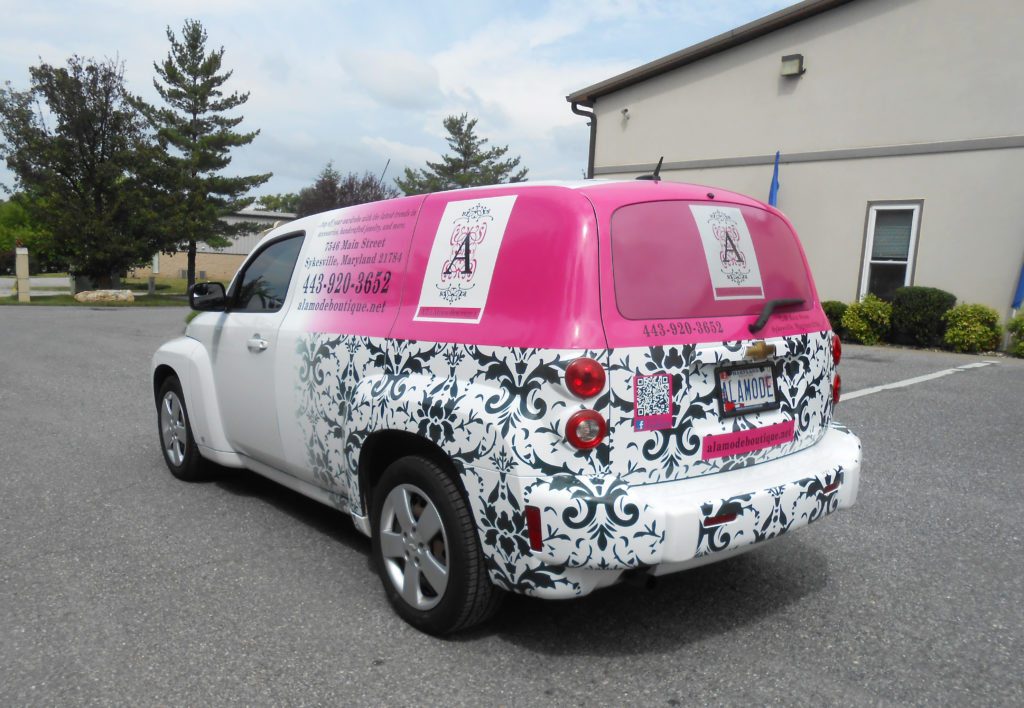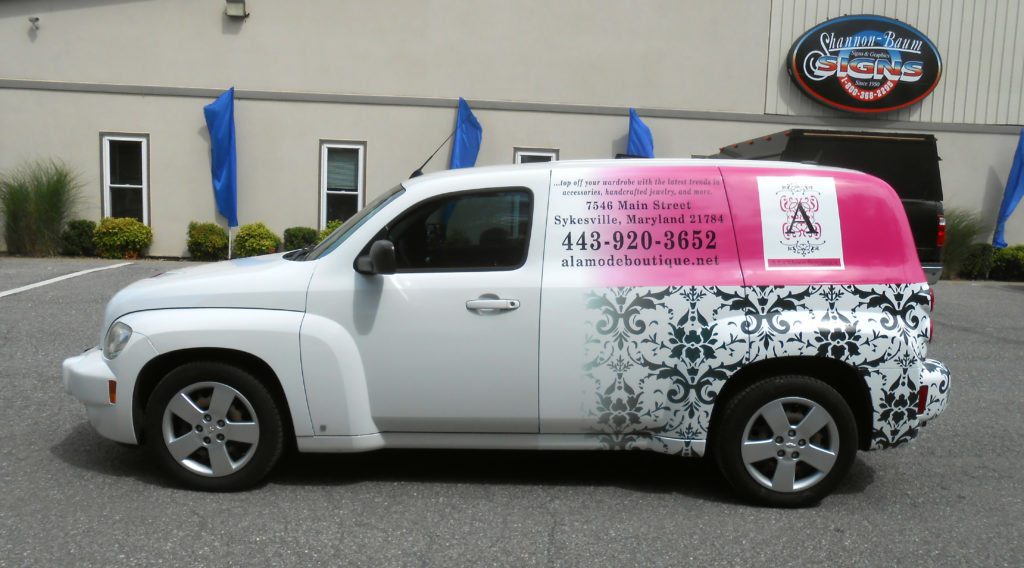 A La Mode has been an absolute pleasure to work with through the years. We have enjoyed every project we work with them on and look forward to any future projects they may have.