26 Jul

LED Signs Are Both an Energy and Cost-Efficient Way to Advertise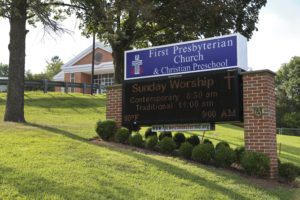 Technology is changing every day and so is the technology of signage.
Traditional advertising — newspaper, yellow pages, radio, or other forms of media — is based on the cost per thousand impressions (CPM) in getting the message out to the public. No other form of advertising comes close to matching the efficiency and cost-effectiveness, dollar for dollar, of an Electronic Message Center, also called an Electronic Message Board.
Here are some CPM cost comparisons:
Newspaper advertising – average cost is about $7.39 for 1000 exposures within a 10-mile radius of the business location.
Television advertising – average cost is approximately $6.26 per 1000 exposures.
Radio advertising – cost is about $5.47 per 1000 exposures.
New LED electronic message center display – The cost is less than $0.43 per 1000 exposures.
Here's how that breaks down. The cost of a typical LED Center is about $30,000 with a life expectancy of 100,000 hours or about ten years. The amortized daily cost of the message center would be about $8.22. Add the $.20 daily cost of electricity for a new LED unit and your daily message center expense totals $8.42. Now with a daily traffic count of 20,000 vehicles passing your business, you would have a cost of less than $0.43 CPM just counting drivers alone. Add in passengers and any foot traffic and your numbers are better yet.
Here are some other advantages.
LED Electronic Message Centers allow an unlimited number of message changes and variable controls, all easily completed with a computer.
The business owner can change the message as needed to provide information to specific retail customers, and can be used for political, social or community events as well.
The flexibility offered by LED Electronic Message Centers means your business can advertise specials while also displaying public service information or other items of public interest.
These signs can quickly "brand" your business site in the local community.
LED Electronic Message Centers are an investment in your business and provide the best and most cost-effective forms of paid advertising. The only form of advertising that may be more powerful is word of mouth which can be neither purchased nor controlled.
The effectiveness of an EMC with its scrolling message is not limited by space or surface area constraints as with static billboard.
LED Electronic Message Centers act as an additional salesperson on the street, attracting new customers to your business location.
LED Electronic Message Centers allow you to market your products and services to your immediate trade area, preventing wasteful advertising expenses.
LED Electronic Message Centers also come with easy-to-use software that allows you to enter in text from a computer in the comfort of your office, or even from a remote location offsite in some models, and then broadcast that information directly to the sign. Not only is it that simple, but you can also schedule messages well in advance so you never miss an important event.
They are great for schools, churches, fire departments, shopping centers, chiropractic offices and many small businesses.
The professionals at Shannon-Baum Signs can help you boost your business with a variety of LED Message Centers and also provide you with on-site training, maintenance, service & repair. To learn more about L.E.D. Message Centers and how to start customizing your own call or email today!
105 Competitive Goals Drive
Eldersburg, MD 21784
410-781-4000 or 800-368-2295