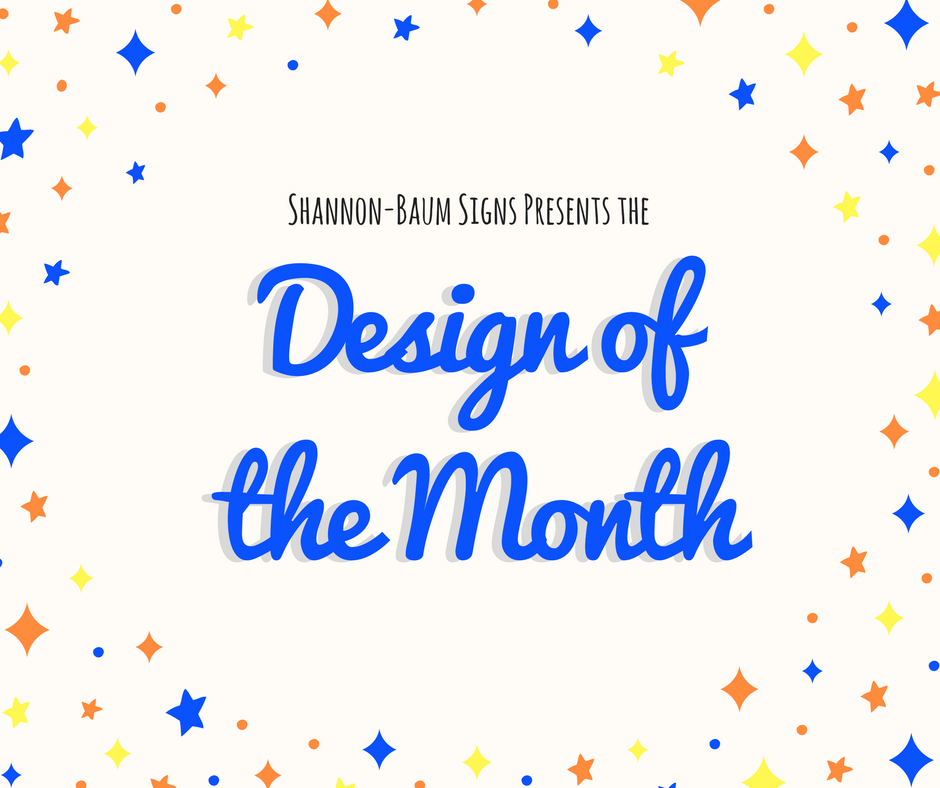 21 Sep

Maryland Sign Shop | September Design of the Month
September Design of the Month
Firehouse Creamery, Sykesville MD
Shannon-Baum Signs has been working with Firehouse Creamery to complete a number of projects. In the past few months we have made two custom signs, custom shirts and custom graphics for their refrigerators and freezers. The first sign is a routed wooden sign for the interior of their shop. The sign features their cow mascot and business name. The sign was routed using our CNC router and then hand-stained to perfection. The second sign is for the exterior of their building. This sign includes their mascot, a photo of the town of Sykesville and their name, "Firehouse Creamery." We used a few techniques to create this elaborate sign. The sign was first sandblasted to create the background and then routed to shape. Each letter and graphic was then individually routed into a three dimensional piece. The sign was then hand painted and gold leafed and strategically put together. Both signs are now installed at Firehouse Creamery and ready for business!
A little about Firehouse Creamery
Firehouse Creamery is a new business on Sykesville Main Street in Carroll County, Maryland. They serve South Mountain Creamery Ice Cream, milk, cream, yogurt, butter, cheese and much more! Along with dairy products they also carry Ritter Farm meats and DC Dills Pickles! Firehouse Creamery is a great spot to take your family and friends for a delicious treat. Stop by today to check out their new facility!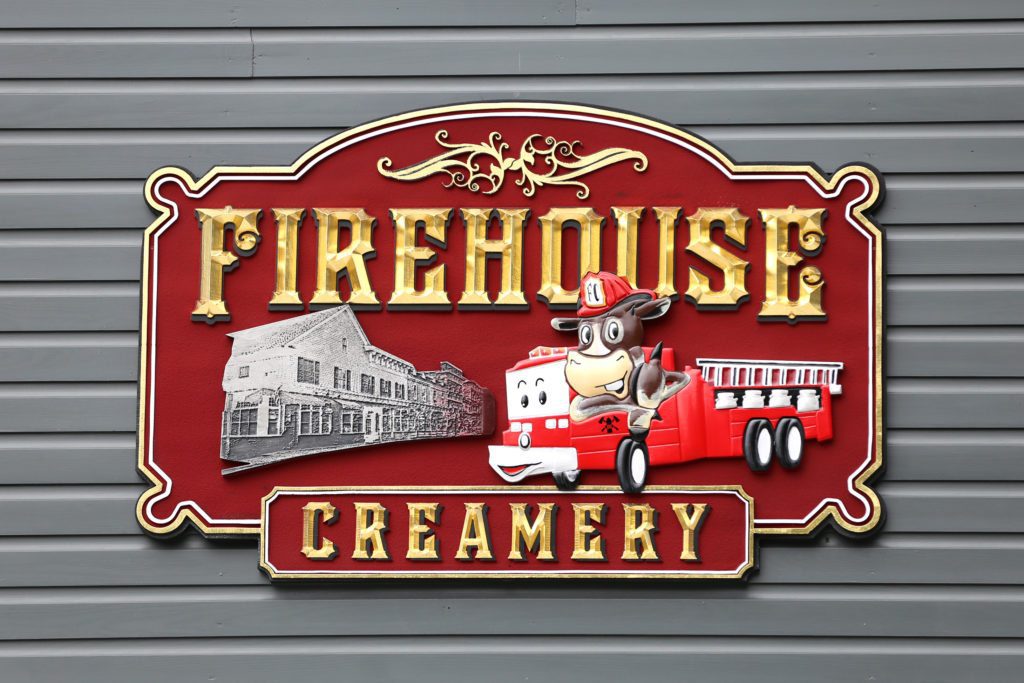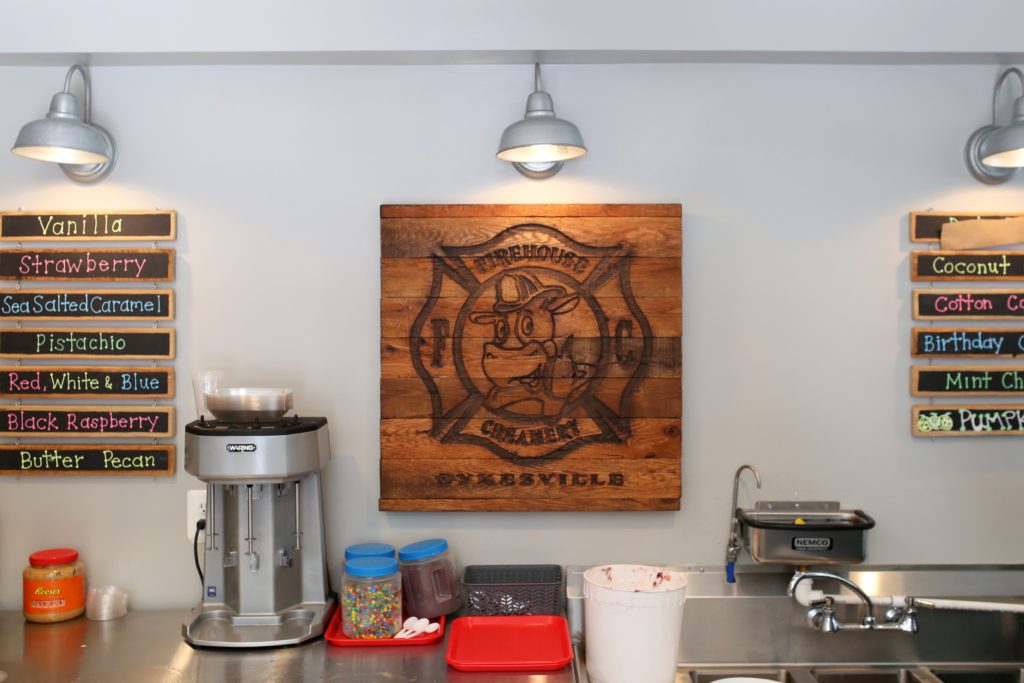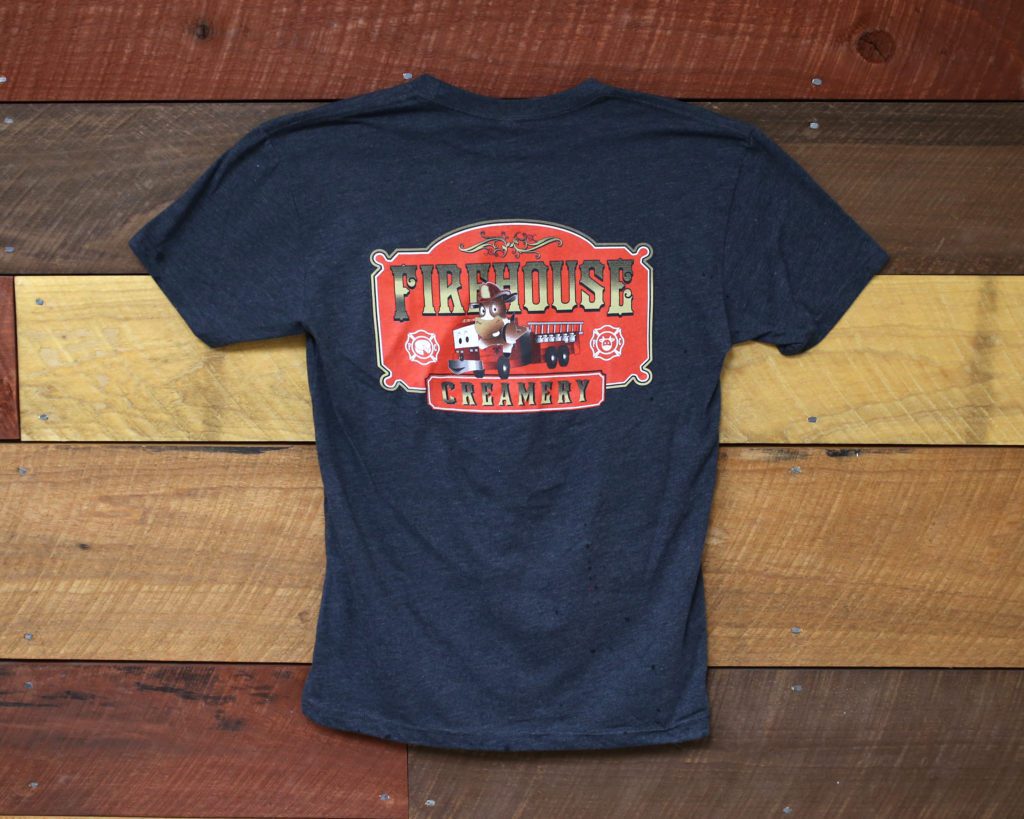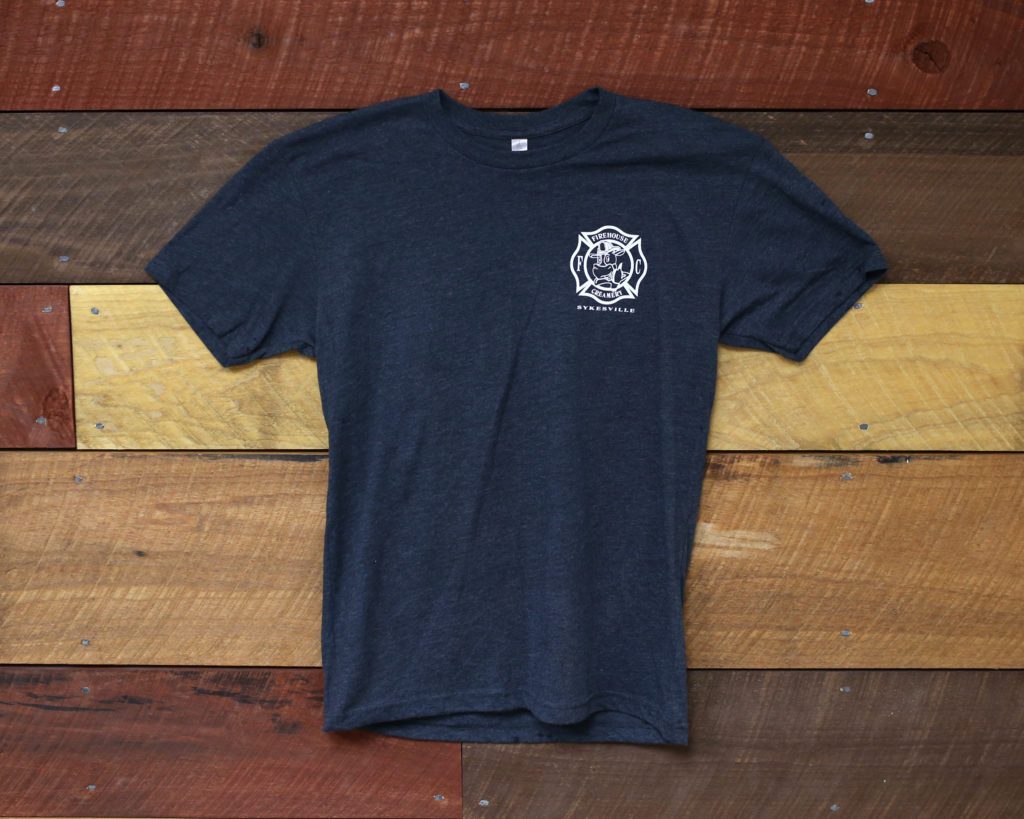 Check out some of the progress photos, too!