07 Apr

National Work Zone Safety Awareness Week 2014

SAFER DRIVING. SAFER WORK ZONES. FOR EVERYONE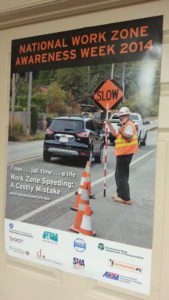 Maryland is a partner in National Work Zone Safety Awareness Week, observed and organized each April by the Federal Highway Administration, American Traffic Safety Service Association (ATSSA), the American Association of State Highway Transportation Officials (AASHTO) together with Maryland, Virginia, and Washington, D.C.
Over the past five years in Maryland, there have been more than 8,350 crashes, which injured 4,060.  Twenty-eight people were killed. Nationally, more than 700 people are killed each year in work zone crashes – the majority of them drivers or passengers traveling the roadways.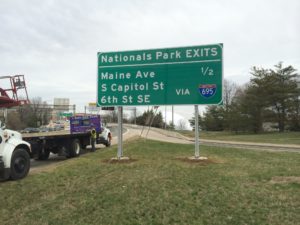 "Everyone – workers and drivers alike – are threatened by speeding and inattentive drivers, particularly in construction work zones where there is little margin for error," says MDTA Executive Director Bruce W. Gartner.  "With the start of construction season, we urge drivers moving through work zones to slow down, be alert and be patient. Your life, and the lives of others, depends on it."
So, please join us in supporting this very important safety week- be aware and slow down in construction zones.