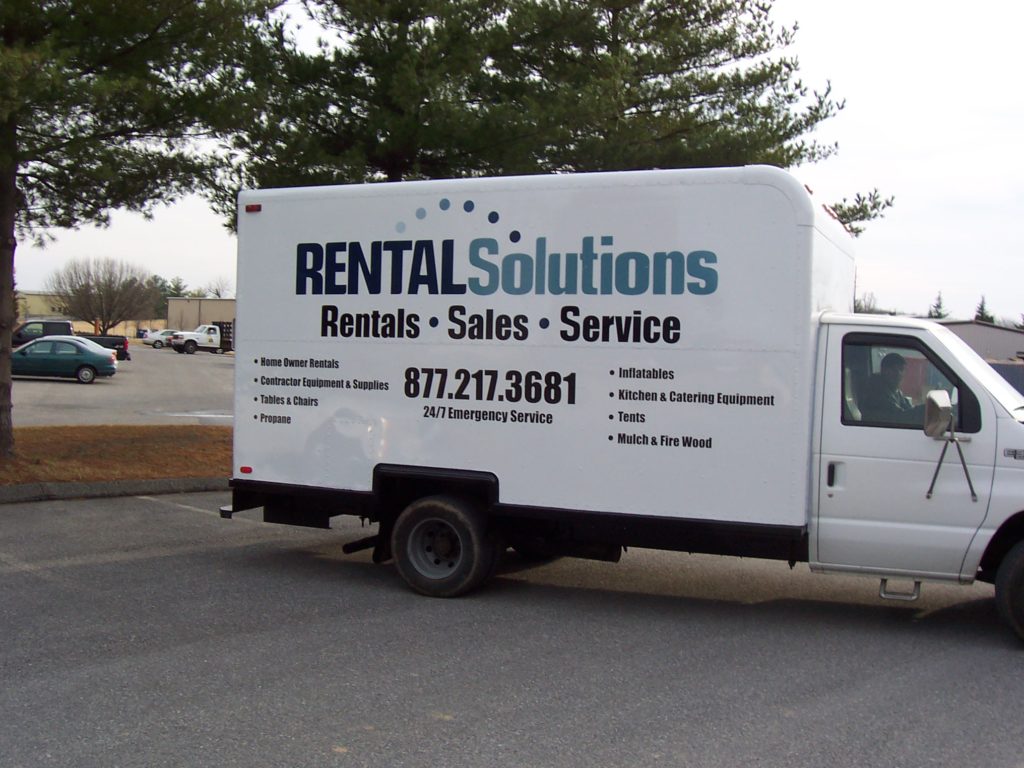 01 Jun

Rental Solutions | Local Business Spotlight – June | Shannon-Baum Signs
Rental Solutions | Local Business Spotlight
Rental Solutions is a locally owned business that provides contractors and homeowners with quality equipment rentals, sales and service. Their shop is located along Liberty Road in Eldersburg. Rental Solutions rents just about anything you can think of that will help get your job done quickly. From handheld tools and wood chippers, to forklifts and entire mobile kitchens. The Rental Solutions team has over 30 years of experience in the industry working for both large and small companies. Their team highly values excellent customer service and bases their success off of the client's satisfaction. For more information about Rental Solutions visit their website http://www.rentalsolutions.net.
Shannon-Baum Signs has worked with Rental Solutions on a variety of products including vehicle graphics, magnets, decals, banners, t-shirts and coroplast signs. One of our most recent projects for Rental Solutions was re-facing their 50' x 4' business sign with a full-color, digitally printed, UV laminated print. We always enjoy working with our neighbors down the street and are happy to keep their signs and graphics looking great!
Rental Solutions uses all of these products to continuously market their business and the services they offer where ever they go. Whether they are driving one of their mobile kitchens hundreds of miles across the country for disaster relief, or ten minutes down the road for an event, they are always advertising with the graphics or custom magnetics on the side. If they are outside of their vehicles and trailers you can find them wearing t-shirts with their logo and contact information.
Rental Solutions is a great local business with the desire to provide you with whatever you need to get a job done. If you are in need of some equipment for your next home or business project be sure to give them a call!