21 Jun

A great logo is more than images and words.

A good logo tells a story about your company–who you are, what you do and what you represent. Who doesn't recognize McDonald's golden arches, or the Nike swoosh, or American Airlines' wings? Your company logo should enhance potential customers' crucial first impression of your business. A good logo will do three things: build loyalty between your business and your customers, establish a brand identity, and provide the professional look of a thriving enterprise.

Think about Allstate's "good hands" logo. Symbolizing care

and trust, it instantly generates a warm 'n cozy feeling for the company. Your logo, too, should quickly and graphically express

the many positive, confidence-building attributes of your business.

Logos can be broken into three basic types. Font-based logos consist primarily of a type treatment. The logos of IBM, AT&T, GAP and NASA use letters only, with a twist that makes them distinctive. Then there are logos that literally illustrate what a company does, the landscaper that uses an illustration of a lawn mower in its logo. And finally, there are abstract graphic symbols, like Nike's swoosh or NBC's colorful stylized peacock tail, that become linked to a company's brand.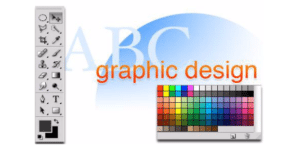 Starting
So, where do you start to create a good company logo? Try this. Make a list of your company's positive attributes and how you want your customers to feel. Then think about what you want your logo to say and put that into a single short sentence. You may want to refer to your mission statement here.
The creative juices are flowing but you're not quite there yet.
Considerations
Look at the logos of others in your industry. What are your competitors using? Are they stodgy? Flashy? Conservative? Think about how you want to differentiate your business from theirs and
go with something different and speaks to your mission. Take another look at your message. Decide exactly what you want to communicate about your company. Does it have a distinct personality-serious or lighthearted? How is it unique in relation to your competition? What's the temperament of your target audience? These are important elements that should be incorporated into the overall design.
Your logo should be clean and functional. Think of it how it will look on a business card, or on the side of a truck. A good one will work on both. as well on a business card as on the side of a truck. It should also be scalable. Icons work better here as they are more easily enlarged or reduced without distortion than are photographs. And
it should also function well in black and white for faxing and photocopying.
However, tempting it may be, don't use clip art. It can be copied too easily. Not only will original art make a more impressive statement about your company, but it'll set your business apart from others.
Lastly, the best logos will make an instantaneous statement visually, not with words. An "Appalachian Guide Service" logo, for example, may need to convey the benefit of "we-can-get-you-there-and back" services. The image of a compass could be manipulated to suggest the confidence and assurance necessary to do that.
Best Choice
A logo that clearly illustrates what your company stands for or does is the best choice. A standard rule of thumb in the industry, and a good piece of advice, is that customers should be able to tell what you do just by looking at your logo. The professionals at Shannon-Baum Signs can help boost your business by designing, printing and producing your company logo. Call today for your free consultation!
Shannon-Baum Signs and Graphics
105 Competitive Goals Drive
Eldersburg, MD 21784
410-781-4000 or 800-368-2295